All in-service training Video Assessment courses in the Foster Care and Adoption LMS include a Certificate that's unlocked when you complete all other required activities in the course.
On the course page, completed activities display a checked box, opposite each activity name.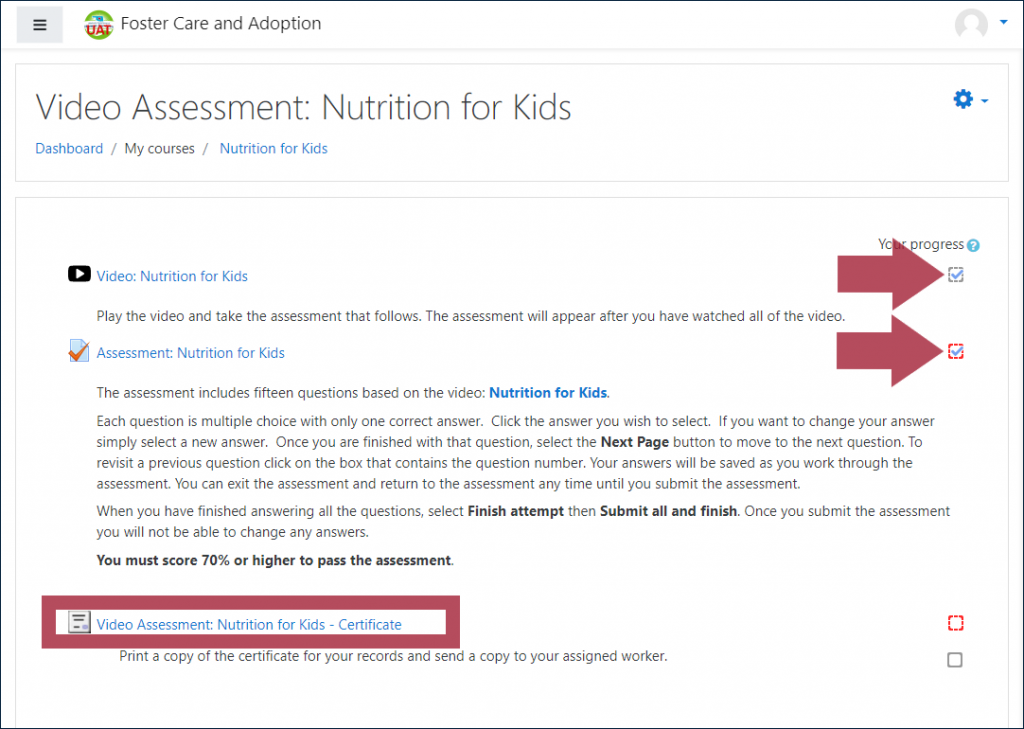 To access your certificate,
From the course page, select the certificate name.
Click Get your certificate, and the document will pop open in a new window.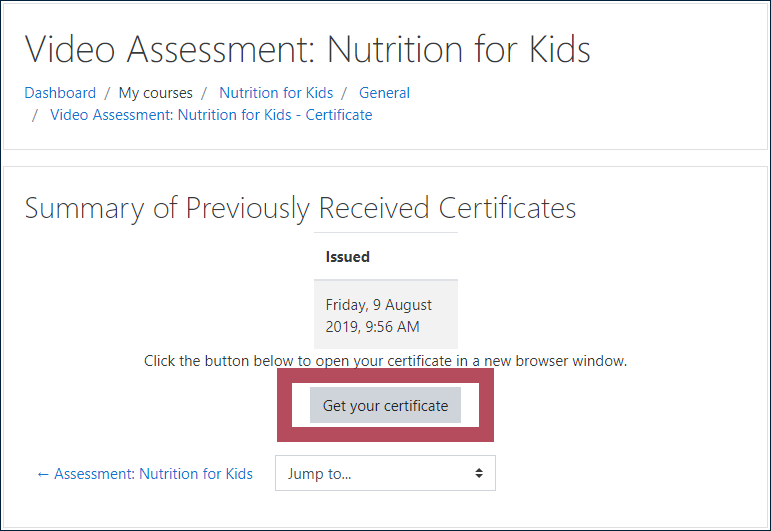 You can choose to print the certificate and/or download and save it to your computer (if you plan to email the certificate, for instance), then send it to your assigned worker.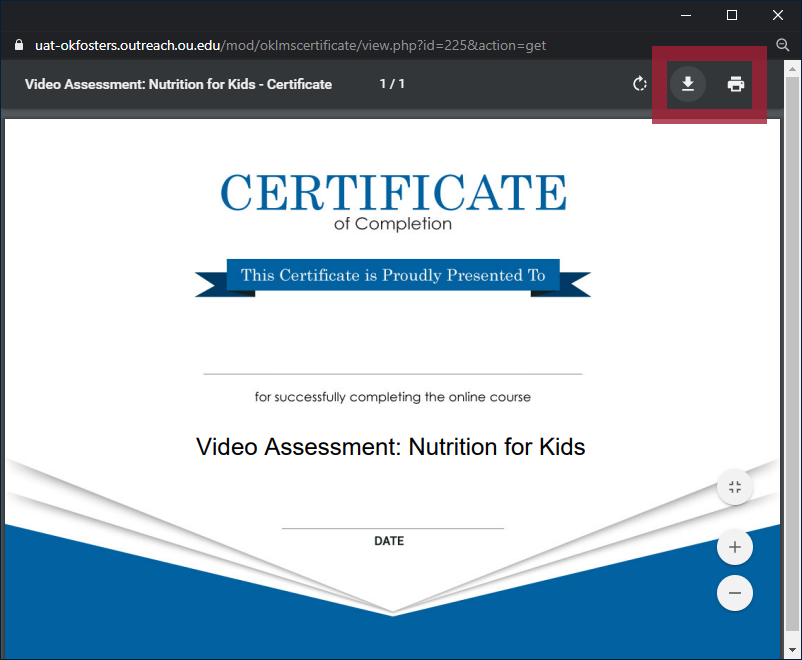 After providing the certificate to your worker,
Return to the course page.
Click the unchecked box across from the message, Print a copy of the certificate for your records and send a copy to your assigned worker, which is displayed below the certificate link. This confirms you've submitted the certificate as proof of completion in order to receive credit for the training.

Congratulations, the course is now complete!
You've earned one of your 12 annual required in-service training credit hours. Ready to find and enroll in another course?