Together, the pre-service Resource Family Training (RFT) courses available in the Foster Care and Adoption LMS make up the Guiding Principles for Oklahoma Resource Families Online Training curriculum. Guiding Principles is a research-based, trauma-informed learning program meant to equip resource families with practical tools to use when caring for children and youth.
As you proceed through the training, you'll learn about the Foundational Beliefs and the Guiding Principles which inspire our work with children and youth.
In the LMS, the Guiding Principles RFT program is divided into nine sessions.
The training covers the following:
Protecting and nurturing the children who have been abused, emotionally maltreated, or neglected
Methods to promote healthy development
The importance of promoting safety for children who have experienced trauma
Supporting relationships between children and their parents, siblings, and kin, as specified by DHS
Connecting children to safe, nurturing relationships and collaborating with DHS as a team member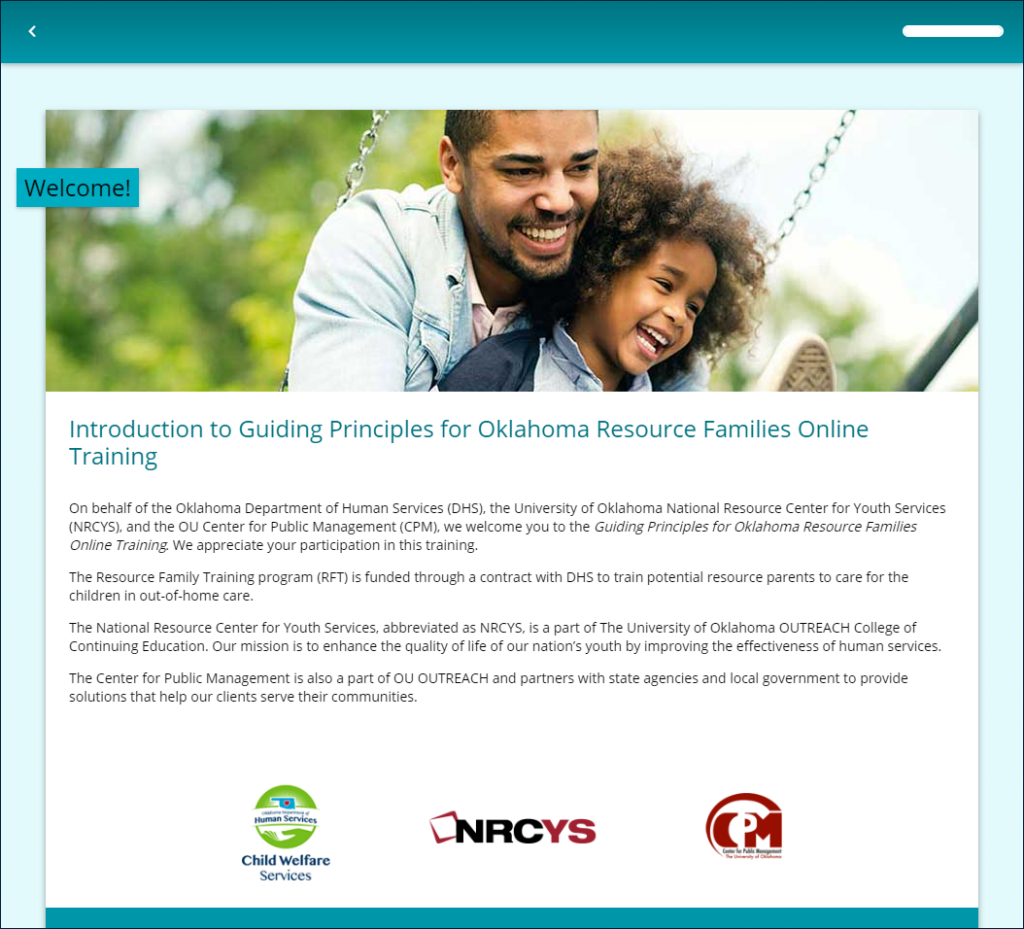 Be aware that this pre-service training does not include all DHS Child Welfare policies or any details concerning specific family and case situations.
A Resource Family Handbook is provided by DHS. It is designed to help guide you through your journey as a resource family and will answer many questions you have related to DHS policy and procedures. Questions concerning policy or particular case issues are best answered by your Child Welfare Specialist.