Unlike Pre-service Resource Family Training (RFT), In-Service Training an some Agency Employee Training courses are available for you to choose for yourself and take in any order. Keep reading to learn how to sign yourself up (enroll yourself) so you can begin learning.
Enrolling in In-Service Training
From the course catalog page,
Select the name of the course you want to take.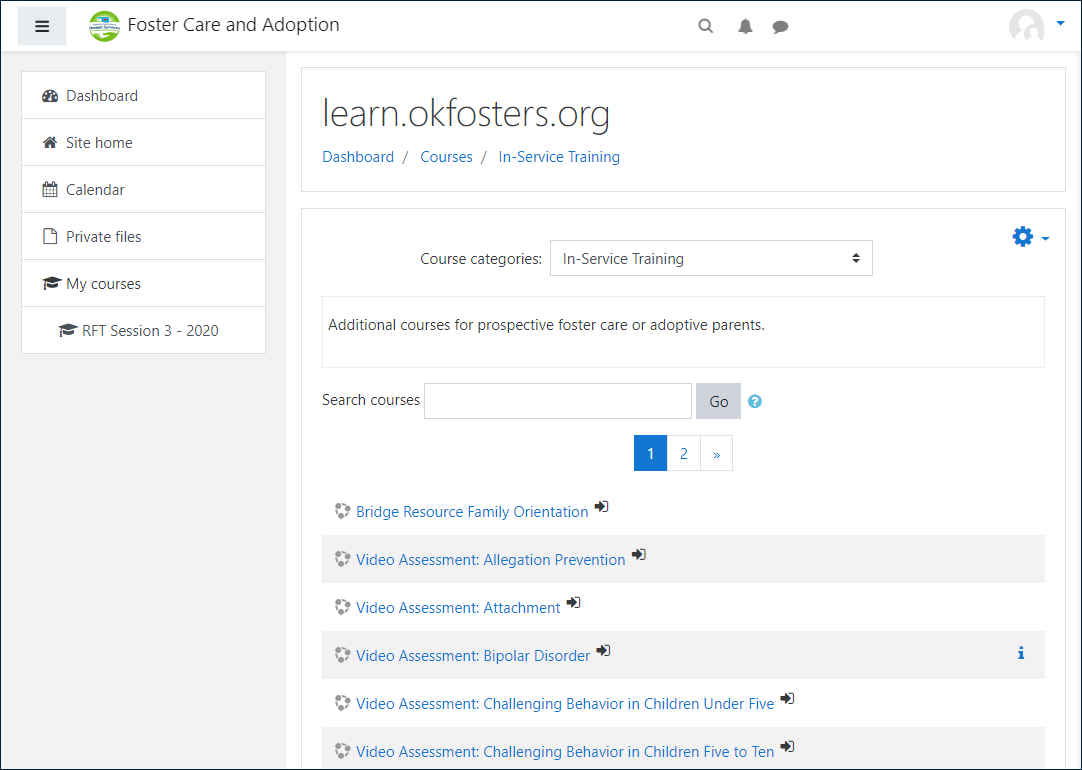 Click the Enroll me button (if the course is not available for self-service enrollment, click Continue to return to the list and choose a course with a self-enrollment icon).
You are now enrolled in the course and can begin learning!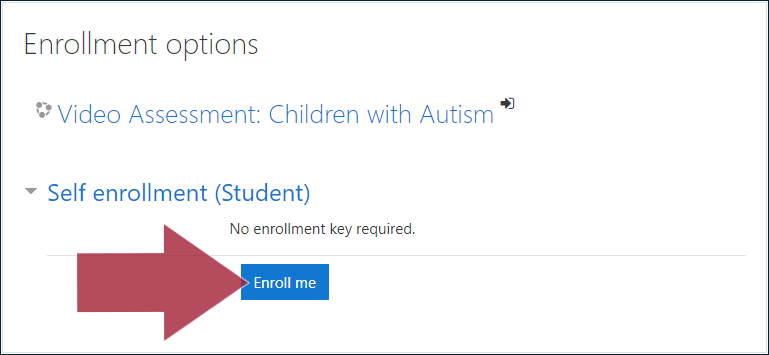 Unenrolling from a Course
All courses that allow self-enrollment also allow self-unenrollment, in case you enroll by mistake or change your mind about what to take:
From the course page, select the gear-shaped icon in the top right-hand corner of the course window to open the Actions menu.
Click Unenroll me from [Course Title].
When asked Do you really want to unenroll yourself from course [Course Title]? select Continue to complete the process.
You are now unenrolled from the course, and it will no longer appear under My courses on your dashboard.