Unlike Pre-service Resource Family Training (RFT), In-Service Training an Agency Employee Training courses are available for you to choose for yourself and take in any order. Keep reading to learn how to access the LMS's course catalog.
If you're not enrolled in any courses yet
The LMS's Course categories are displayed on your dashboard for you to browse. Select a category to open it, or click All courses… > Expand all to view all available courses.

If you're already enrolled in one or more courses
The courses you're already enrolled in appear on your dashboard under the My courses heading (simply click a course name to open it).
To view the rest of the available courses:
Click the All courses… link at the bottom of the list.
Select the category you wish to open, or choose Expand all to view all available courses.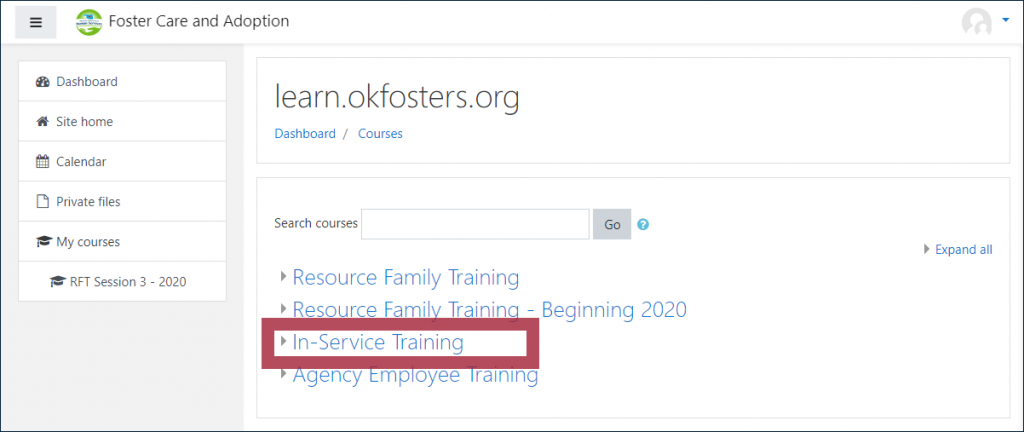 Search for a course
Enter one or more of the following into the Search courses box, then select Go:
The course title
A word or phrase from the title
The course number
Note: the courses may be displayed on more than one page.
Use the page number buttons located above (and below) the course list to switch to a different page and view the rest of the courses.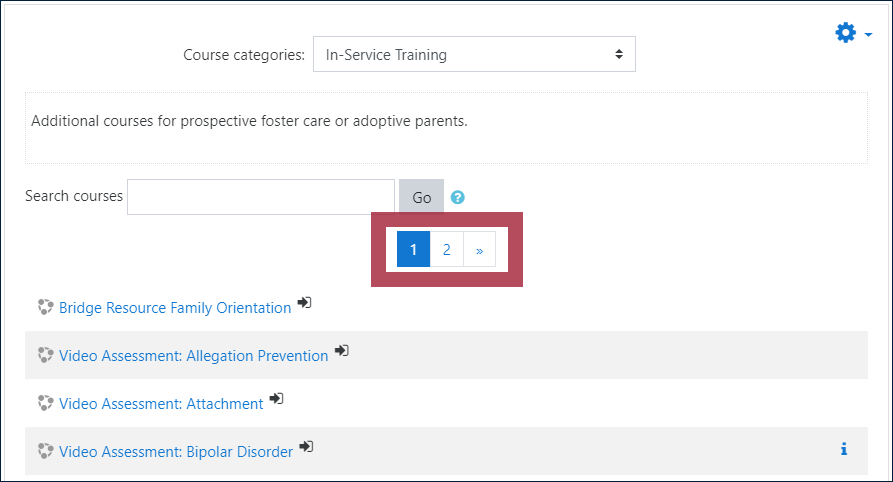 Courses marked with an arrow icon

are available for self-enrollment. Visit our Enrolling in a Course article for more details.