If the system won't let you move to a new topic even after clicking the Next Topic button, there may be an incomplete question or interaction keeping you from moving forward.
The system measures progress by tracking what you view in your browser window and what exercises you complete (for example, clicking through a slideshow corresponds to a certain percentage of completion).
It's easy to miss some items, which can cause the system to send you to the top of the same topic instead of moving forward.
Fortunately, you shouldn't have to repeat the work you already did; simply find and complete the missing exercises. It's easy when you know how the progress bar works!
Scroll to the bottom of any topic page and click the Lesson Menu button.
The menu page displays each topic and how much progress you've made. Find the first incomplete topic and click View to open it.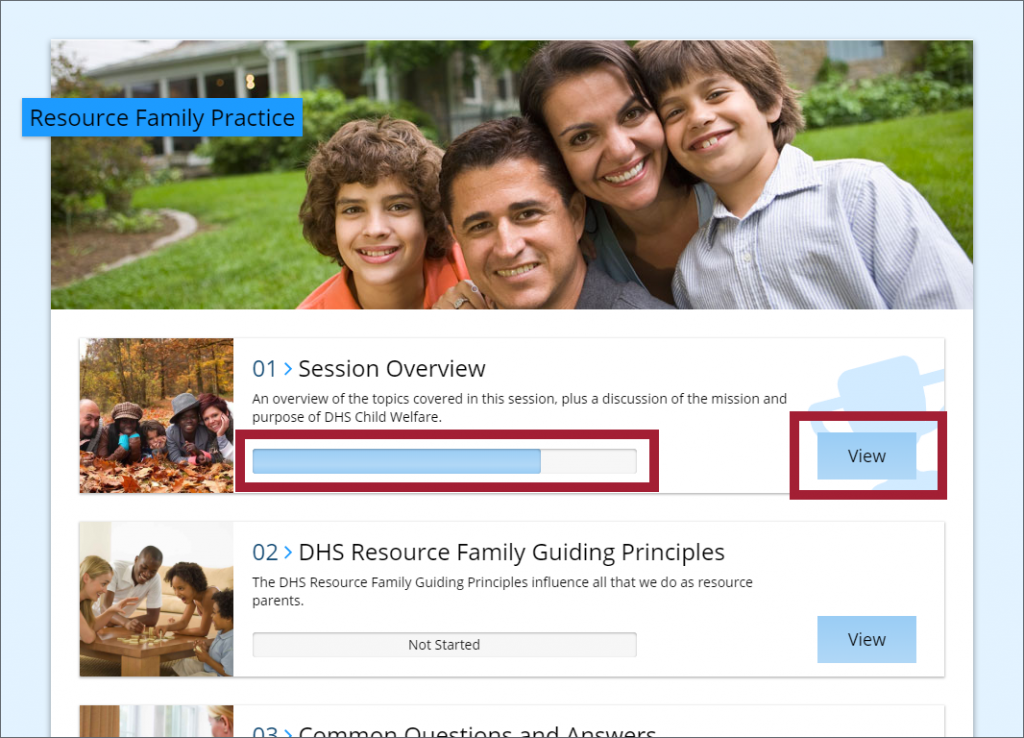 Next, find and select the progress bar in the top right-hand corner of the window. This opens the topic navigation menu, which shows which items you have completed so far.
Click an incomplete item and the system will guide you to it (you don't have to redo any items that are already marked complete).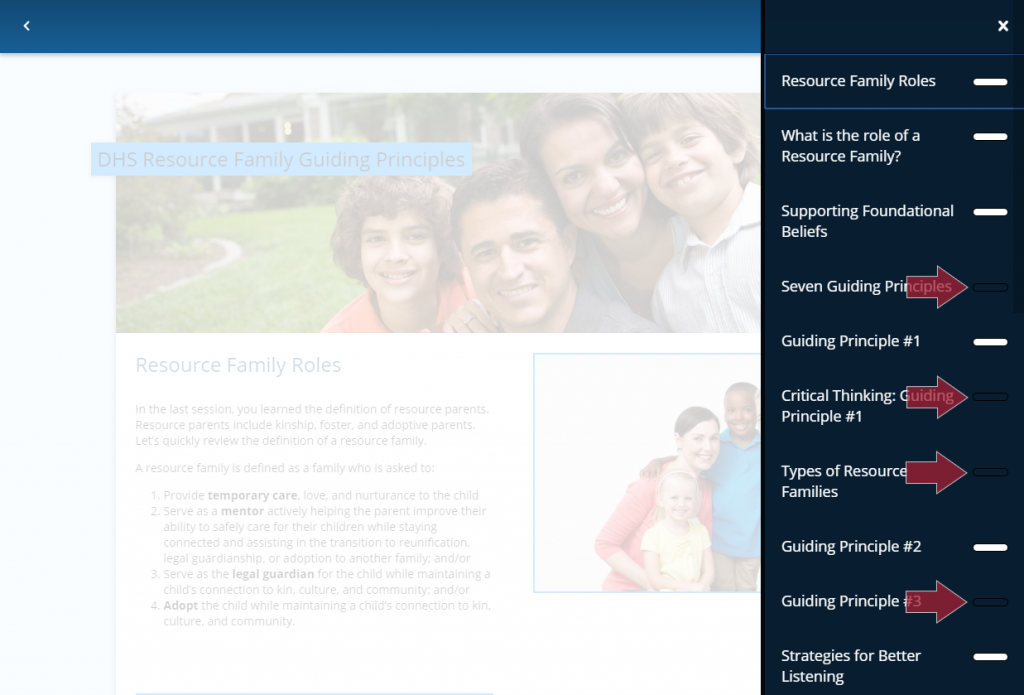 Be sure to complete each skipped exercise, including the learning interactions, where you must click through every tab/information block to receive full credit, and the review questions.