Resource Parents!
This post provides instructions for RFT Trainers only and does not apply to learner accounts. For Big Picture Question (BPQ) learner help, click here.
There are nine Big Picture Question (BPQ) activities in the RFT program (one for each of the nine RFT Sessions), and each BPQ includes two essay-style questions for the learner to answer.
Learners are directed to complete BPQs in groups of three, at the end of every third RFT Session, and trainers must review and approve BPQs before their learners can move forward in the program. (Check out the RFT Program Outline and Overview of Trainer Roles to learn more.)
To open BPQ submissions: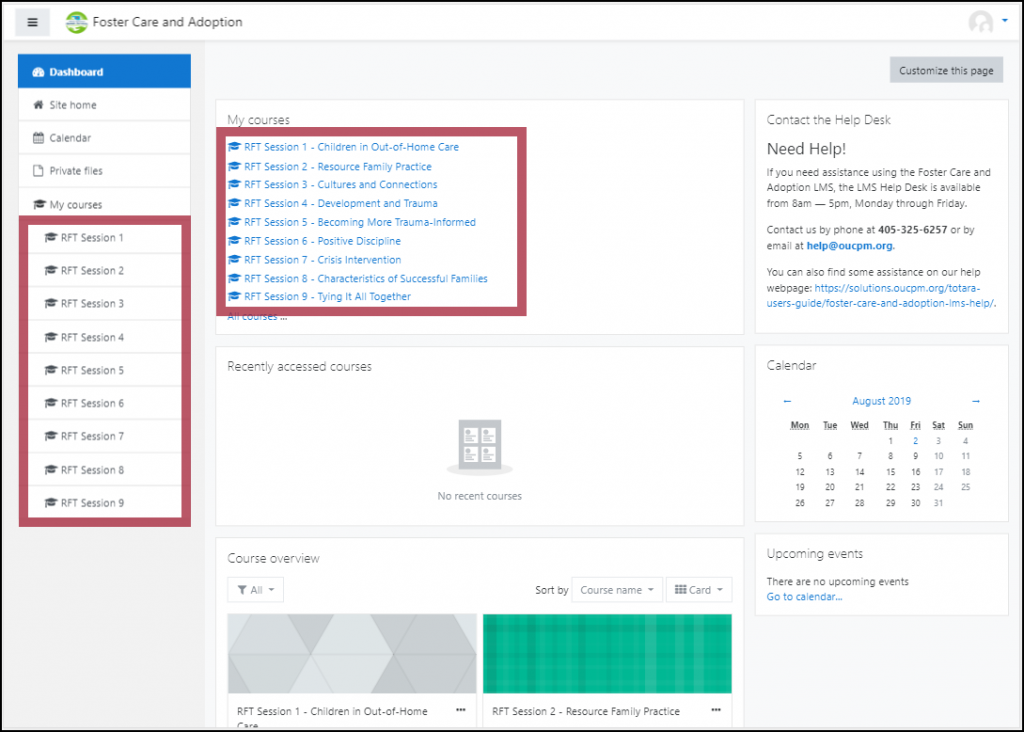 From your dashboard, select the RFT Session containing the BPQs you want to evaluate.
Remember—the only courses that contain BPQs are:
RFT Session 3, which contains the BPQs for RFT Sessions 1, 2, and 3.
RFT Session 6, which contains the BPQs for RFT Sessions 4, 5, and 6.
RFT Session 9, which contains the BPQs for RFT Sessions 7, 8, and 9.
On the session page, scroll to the Required Big Picture Questions section, which contains three different BPQ activities covering three different session topics.
Click the first Big Picture Question link to open the submissions page.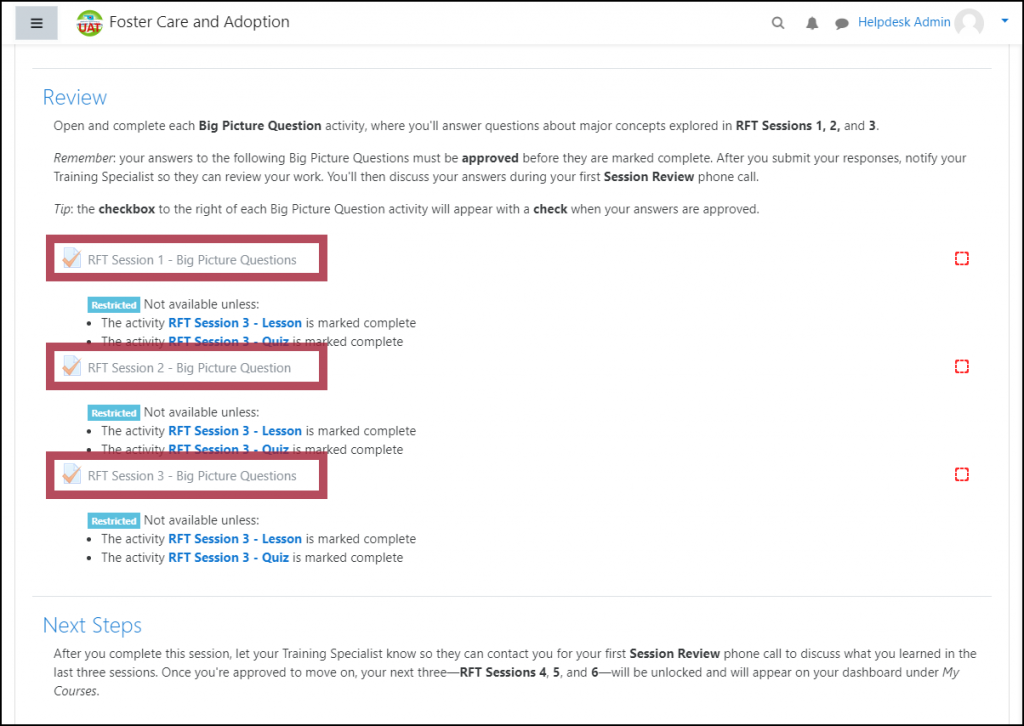 Note: the BPQ activities may appear "greyed out" and display a Restricted label. As a trainer, you can access these items anyway simply by clicking the link.
---
How to search the list of BPQ submissions to find your learner's responses.