OKDHS is grateful to you for caring for Oklahoma's most vulnerable children during this time.
Log in:
Once your account is created, you'll receive an email with your username (which is the same as your email address) and a temporary password.
Pick up where you left off:
Scroll to the Course Overview, which displays your progress in each session (this should match what you completed in person—if it doesn't, click here for help).
Select the first incomplete session to open it and begin learning!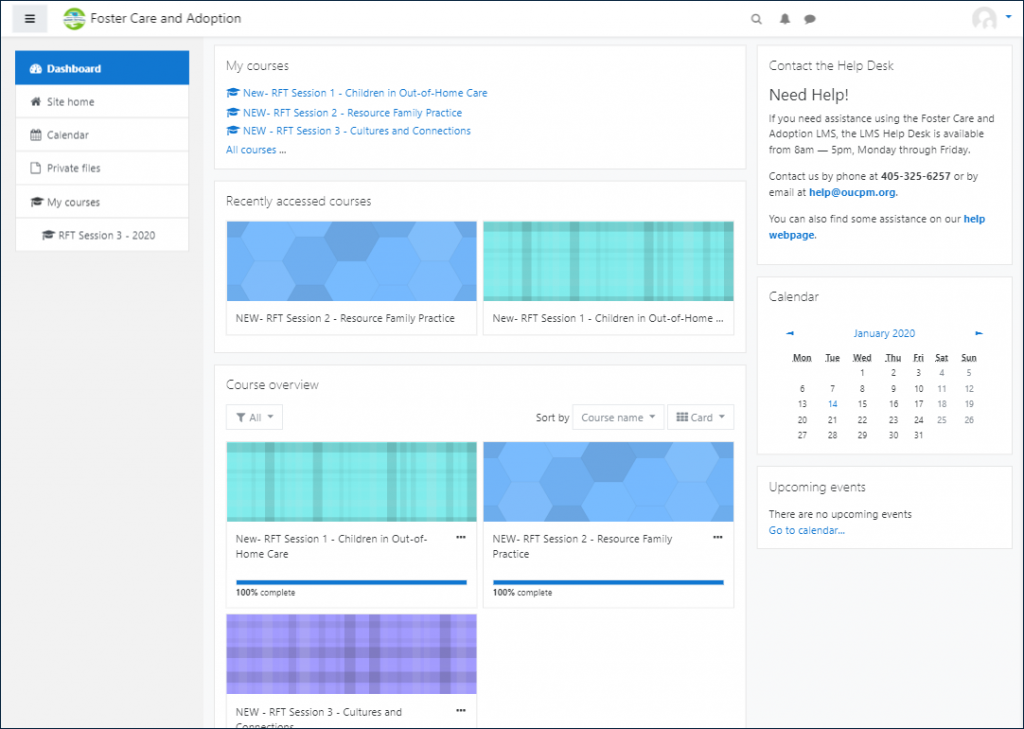 Thank you for your patience as we all work together to make the adjustments necessary to protect our community.